Commercial roofing services in Akron, Ohio
Commercial roofing services in Akron, Ohio
Whatever your roofing needs, Lindsey Construction is your commercial roofing contractor in Akron, Ohio and the surrounding area. From expert roofing advice to superior installation to annual inspections, the professionals at Lindsey have you—and your business investment—covered and protected.
Roofing is never routine at Lindsey Construction. Our goal is to build relationships, so our commercial services are customized to meet your specific needs. Commercial and industrial buildings demand a unique approach, with detailed attention needed for expansive roof areas, low-slope and flat roofing. We are certified installers of EPDM rubber and torch down roofing, and TPO thermoplastic polyolefin membrane systems, so you know you are getting the best in materials and installation.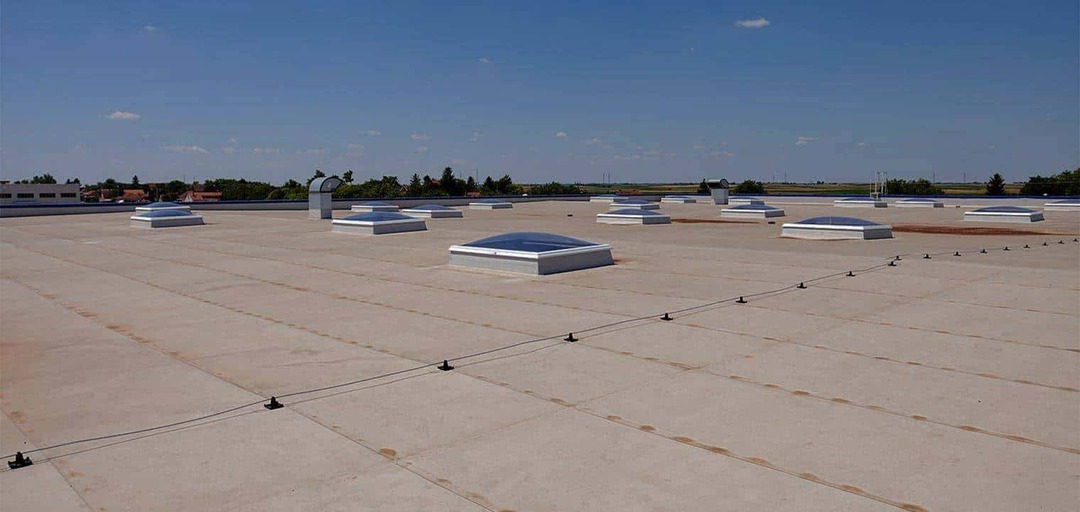 Why rubber roofing?
When it comes to large flat roofs, commonly found on commercial and industrial buildings, rubber roofing has proven to durable and water-tight, providing both a reliable roof and one with longevity. Additionally, EPDM roofing can be installed in multiple thicknesses, so we can provide a solution that is right for your application.
With our expert services you also get the peace of mind of labor and material warranties up to 30 years.
Maintenance is simple
With proper care and maintenance your rubber roof will give you decades of reliable service. At Lindsey Construction, we make it easy for you by providing infrared scanning to identify moisture seepage before it becomes a problem. Ask us how we can help you reduce your roofing costs by supplying state-of-the-art infrared scanning of your low-slope or flat roof to identify those trouble spots early.